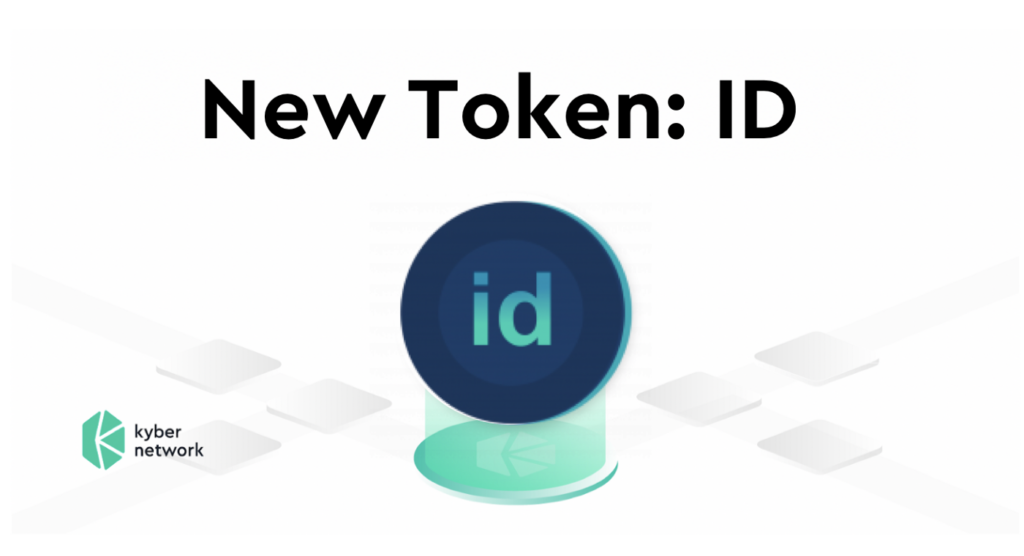 We're happy to announce that Everest will be running an Fed Price Reserve for the ID token on Kyber Network!
On 8th February, the ID token will be accessible for the very first time through KyberSwap and other DApps, aggregators, and platforms that are powered by Kyber's on-chain liquidity protocol — one of the most integrated #DeFi protocols.
To date, Kyber Network collectively supports over 80 ERC20 tokens. Learn how to buy/sell ERC20 tokens on KyberSwap with our basic guide.
Listing information for Everest (ID)
About Everest
Everest is a next generation blockchain + fintech platform designed to bring the mass-market of users and financial institutions into the decentralized finance (DeFi), crypto + fiat future. With partnerships for global fiat-in/out with Kyber, Aave, FTX and others, plus a fast, low-cost L2 rollup, regulated stablecoin, Everest delivers a DeFi banking experience for borrowing/selling, buying, selling, sending, trading crypto or stocks, in fiat or crypto.
As a licensed custodian, Everest is the world's most vertically integrated blockchain and crypto platform. With biometric, self-sovereign identity, cloud wallet (reaching all 7.5B humans), 300,000 TPS ledger with bridge to mainnet, stablecoin and global fiat-in/out accounts, Everest empowers not only the transition to a global community DeFi banking platform, but a fair, transparent, free society. Everest partners with large organizations to bring the benefits of blockchain, crypto and DeFi to millions of users worldwide.

ID Token
IDs are utility tokens that endow staking rewards, voting rights on governance, plus access to the Everest platform and services.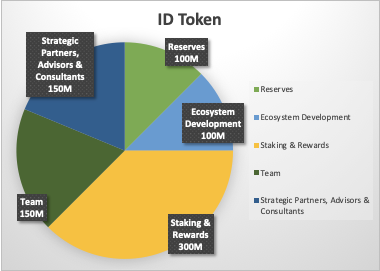 There are only 800 million ID tokens in existence, which are purchased by users, banks, exchanges, NGOs, businesses & eAgents that want to transact on Everest. Team and Strategic Partners, Consultants are locked for six months. Reserves are locked for 18 months. Ecosystem development locked until eAgents and eTellers produce revenue accordingly.
Stakers
Stakers are given REWARDS & varying levels of access to the platform based on how many tokens they stake, and the associated voting rights to determine the future of the platform. Stakers also have access to lower fees & higher returns. Stakers earn bonus tokens based on time locked. Simply holding an ID in an EverWallet for a day earns a user 5% APY; holding for 90 days earns a user 25% APY; holding for 365 days earns a user 40% APY.
In addition to reward ID tokens for staking, the following benefits are available:
Silver: 10,000 IDs
Save 5% on fees for buying crypto, remittances, swapping, borrowing
Earn additional 0.25% on savings
Gold: 25,000 IDs
Save 10% on fees for buying crypto, remittances, swapping, borrowing
Earn additional 0.5% on savings
Platinum: 50,000 IDs
Global Debit Card in 2021 (European & US residents primary; 2nd can be anywhere).
Save 15% on fees for buying crypto, remittances, swapping, borrowing
Earn additional 0.75% on savings
Governance: Stakers can determine the direction of Everest. As a regulated financial institution, Everest is legally required to maintain control over elements like compliance, but such things as adding new features, allocating a portion of the ecosystem pool can be determined by the community. For example, the community could vote to incentivize penetration in the Philippines with 1M location-specific ID tokens that can only be used for sign ups in the Philippines, or 1M ID tokens if 50k users sign up in 30 days; both scenarios leveraging Everest's programmable token.
Ecosystem development is achieved via eAgents & eTellers: eAgents are organizations who manage eTellers, and eTellers are those who sign up users to the various Everest services. eAgents & eTellers earn tokens based on the amount of friends signed up, and the associated fees generated by their friends. Kyber, for example, is an eAgent, who will earn reward ID tokens, and pass those on to their users. The commission schedule is as follows:
20% commissions, paid in ID tokens on the monthly average price of IDs in USD
eAgents & eTellers sign up users to an Everest wallet using an affiliate link or agent app, and split the commission 50/50.
eTellers are individuals who register users who perform functions like send/receive remittances, buy/sell crypto, save in an account, etc.
i.e. An eAgent Organization signs up five eTellers, who bring on 1,000 users, who generate fees of $50/user/month = $50,000. So, the eAgent and eTellers would receive rewards of $10k/month in ID tokens.
Everest offers a bevy of different services, and earns revenue on each: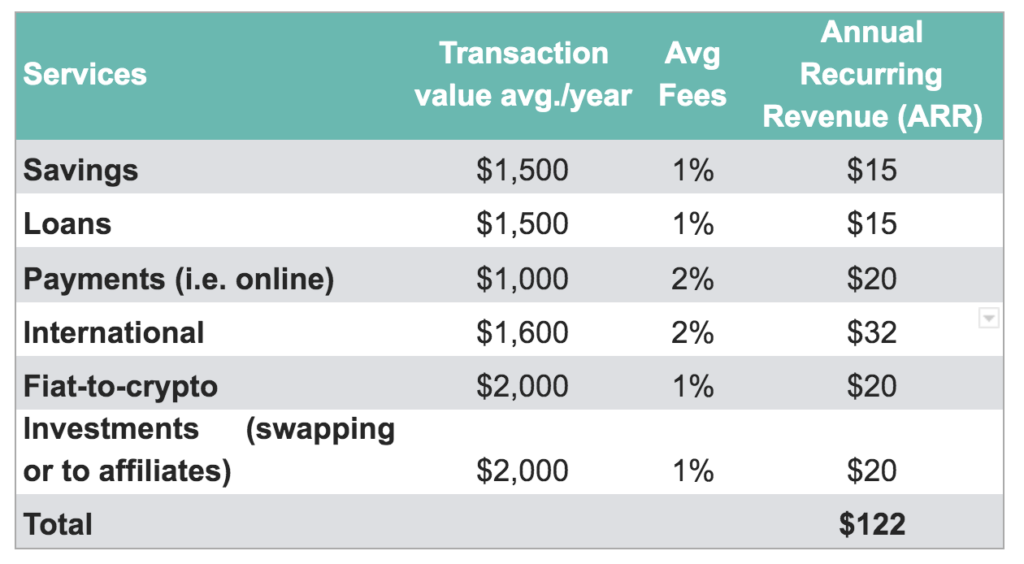 The 100M pool for ecosystem development is equivalent to USD $50M in revenue. And at 20% commissions, a MUCH better earning opportunity for eAgents and eTellers than the traditional financial world.
Awards:
Visa Everywhere Initiative — Semi-finalist in two categories 2020
Visa Fast Track — 2020
Ethereum Foundation — 2019 grant winner (eKYC)
Inclusive FinTech 50–2019 winner
Oregon Enterprise Blockchain Venture Studio — winner
New America, Blockchain Impact Ledger — 2019
Approved vendor list of United Nations and ADB
Recent Press:
For more information on Everest
---
About Kyber Network
Kyber Network is building a world where any token is usable anywhere. KyberSwap.com, our flagship Decentralized Exchange (DEX), provides the best rates for traders in DeFi and maximizes returns for liquidity providers.
KyberSwap powers 100+ integrated projects and has facilitated over US$7 billion worth of transactions for thousands of users since its inception. Currently deployed across 11 chains including Ethereum, BNB Chain, Polygon, Avalanche, Fantom, Cronos, Arbitrum, Velas, Aurora, Oasis and BitTorrent.
KyberSwap | Discord | Website | Twitter | Forum | Blog | Reddit | Facebook |Developer Portal | Github |KyberSwap| KyberSwap Docs