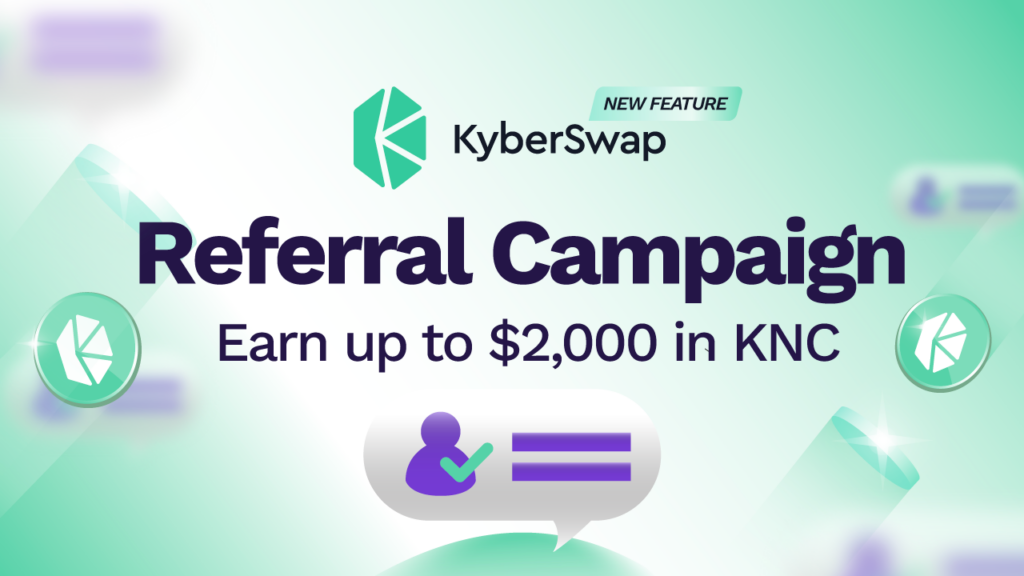 Since our launch, Kyber Network has been committed to improving DeFi infrastructure, widening DeFi adoption and making DeFi accessible to all. As part of our ever-evolving journey to accomplish this goal, KyberSwap released its Referral Program, giving YOU the opportunity to earn everytime you share your link!
With this simple Referral Program, anyone can create and share referral links to automatically receive a commission sent directly to their designated wallet address each time a new wallet makes a trade using their referral link!
Now for a limited time only, share your referral link with your community and stand to be one of our lucky winners in our KyberSwap's Referral Campaign!
From 20 May ~03:00AM UTC to 26 May ~11:59PM UTC, simply create your own referral link to share with your community, fill in this Form and get automatically entered in our lucky draw, with 10 random lucky winners walking away with $200 in KNC rewards!
Not sure how to create a Referral Link? Check out our Guide and/or our Tutorial Video below!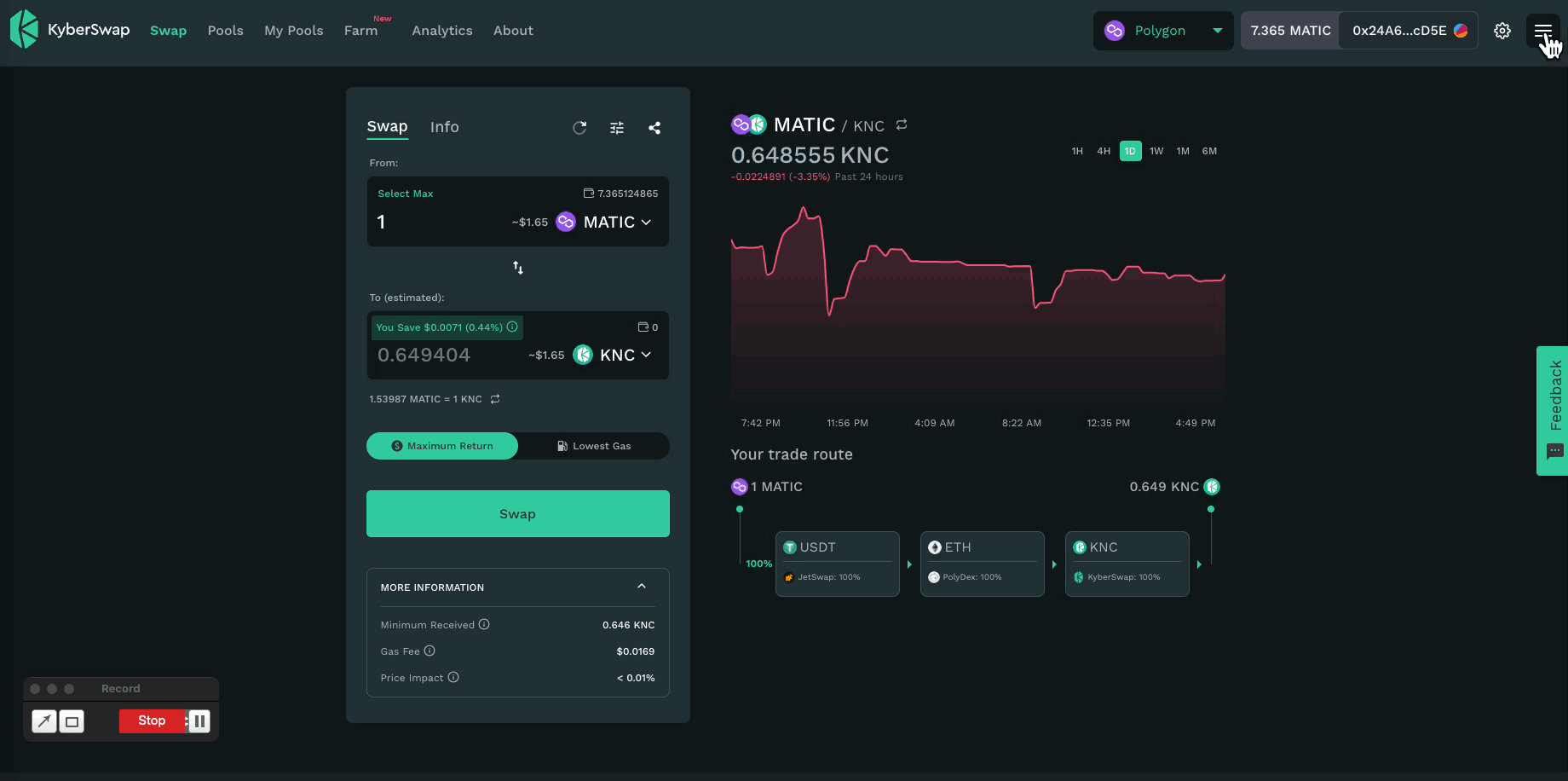 How to participate in KyberSwap's Referral Campaign in 2 simple steps:
Step 1: Create your referral link on KyberSwap
Step 2: Fill out and submit this Form. This will be your entry for the lucky draw.
— — — — — — — — — — — — — — — — — — — — — — — — — — — — —
That's it. Told you it was simple 😉
Important Notes:
Winners will be announced via our Social channels, so please follow us to ensure you don't miss out!
What're you waiting for? Make your referral link and start sharing now!
---
About Kyber Network
Kyber Network is building a world where any token is usable anywhere. KyberSwap.com, our flagship Decentralized Exchange (DEX), provides the best rates for traders in DeFi and maximizes returns for liquidity providers.
KyberSwap powers 100+ integrated projects and has facilitated over US$7 billion worth of transactions for thousands of users since its inception. Currently deployed across 11 chains including Ethereum, BNB Chain, Polygon, Avalanche, Fantom, Cronos, Arbitrum, Velas, Aurora, Oasis and BitTorrent.
KyberSwap | Discord | Website | Twitter | Forum | Blog | Reddit | Facebook |Developer Portal | Github |KyberSwap| KyberSwap Docs