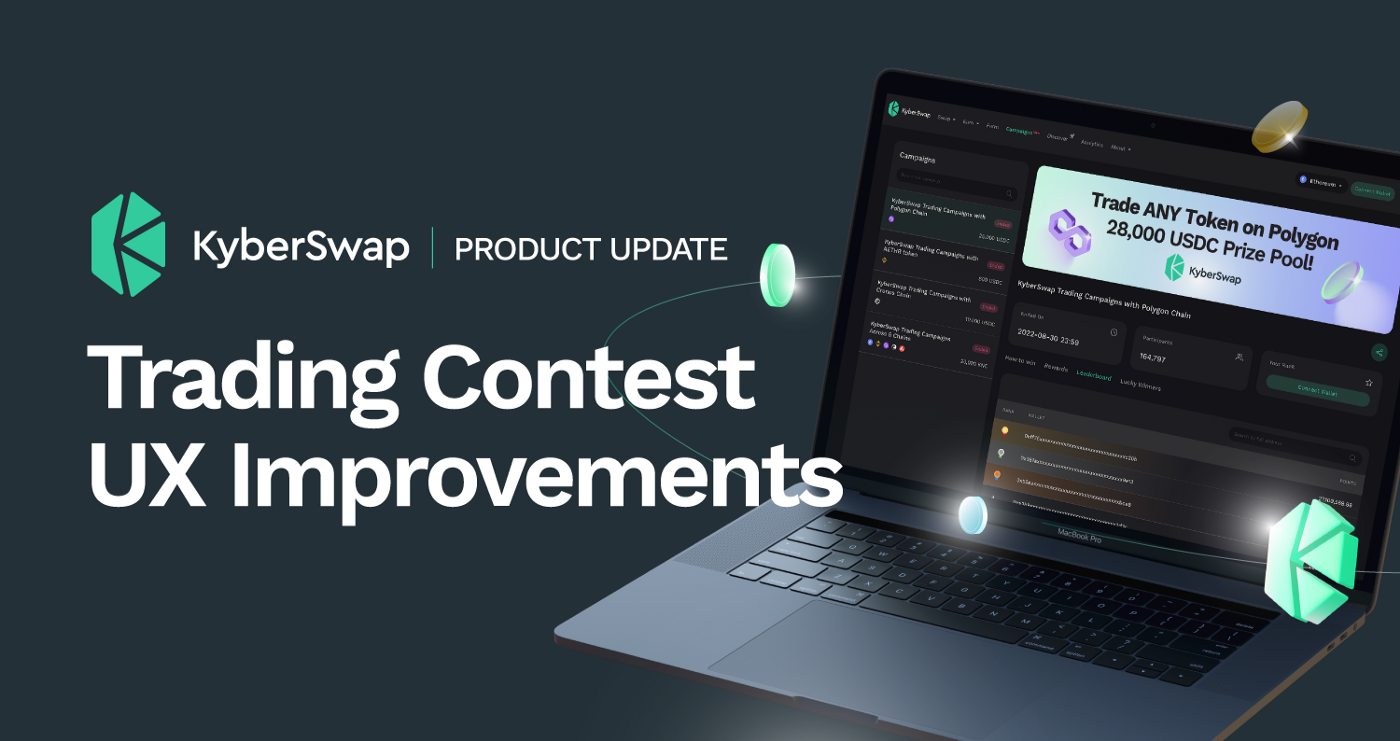 You asked. We listened.
Over the past few months, KyberSwap has hosted several successful trading contests which not only contributed to our ecosystem and growth, but also served to benefit our community with trading incentives & rewards!
Which is not to say it was perfect. We have heard feedback from a number of our community members highlighting the use of bots during these trading contests. While it was not explicitly said to be against the rules of the trading contests, we take this matter seriously as it devalues the efforts of our general community and sways what was meant to be a healthy competition to an uneven balance that heavily favours a select few.
At KyberSwap, we value our community and the feedback you have to offer. As such, as a measure to counteract bot activity, we have implemented a captcha.
In order not to diminish our community's user experience with tiresome verifications, we have programmed it such that the captcha will only be activated upon detecting suspicious wallet activity.
As KyberSwap is a DeFi platform, we hope our community understands that in the principles of DeFi, KyberSwap does not block or restrict anyone from using our platform. However, we also want to ensure fairness in our Trading Contests for our community. And so by implementing this measure, we hope it will serve to significantly decrease bot activity and improve our community's experience.
With this newly implementation, users will now have to actively join the contests in order to take part and have your swaps count towards your leaderboard points. The steps are simple, please refer below:
How to Enter:
Step 1: Access the Campaigns page
Step 2: Click the button to connect your wallet. The button will change [Enter Now]
Step 3: Click [Enter now]. You will see a pop-up confirming your successful registration for the Trading Contest.
Step 4: After receiving this confirmation, the [Enter Now] button will change to [Swap Now]. You can now trade and see your points updated on the Trading Leaderboard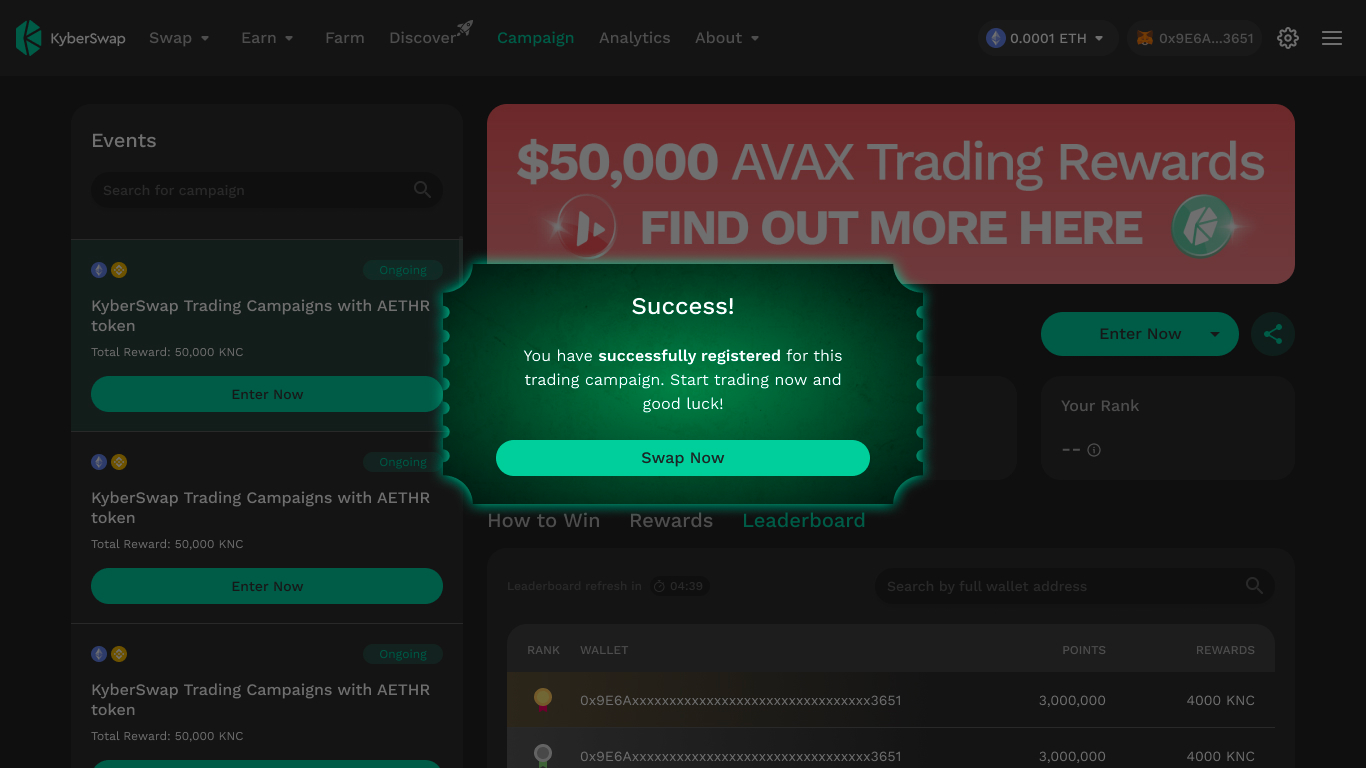 Note: This Entry Ticket to join the campaign will represent your registration for the Trading Contest. If you do not register, there will be no points generated from your swaps.
Registration will only need to be done once per Trading Contest. If suspicious wallet activity is detected, a captcha will be prompted and must be completed correctly before the user can proceed.
What do you think? Excited to try it out for our next Trading Contest? You wouldn't have long to wait! Our next Trading Contest with L*** F****** is coming soon on **th Sep! 🤪
Happy Trading!