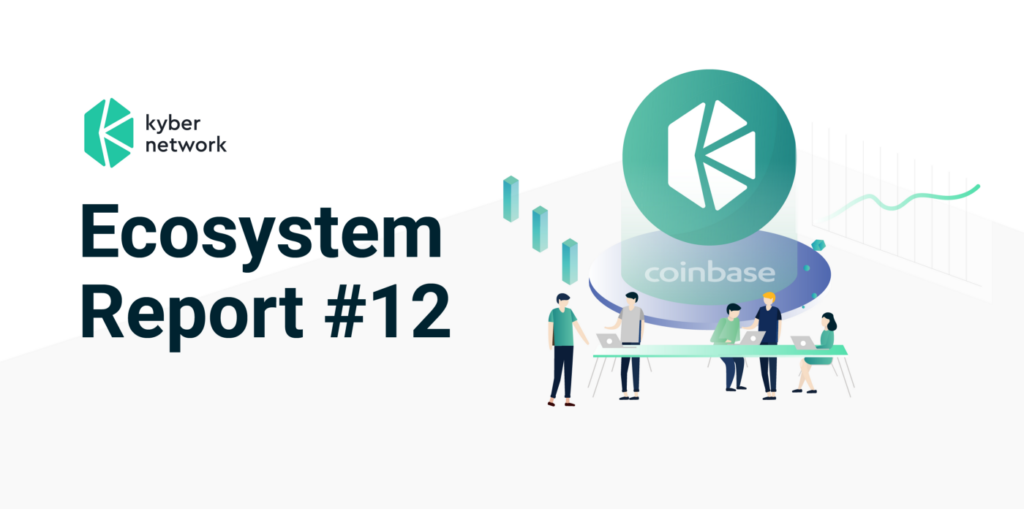 Hello dear Kyberians!
Where do we even begin after such a jam-packed month! First of all we'd like to welcome all the new Kyberians who have joined the Kyber family in the last few months, you are at the right place! The number of Ethereum addresses holding KNC has shot up 20% since the start of this year (with many more new hodlers on centralized exchanges) and we can feel your presence and support on twitter and in our telegram channels, thank you!
These ecosystem reports serve to keep you updated on everything that's going on in Kyber world and this month we look at the latest Kyber on-chain numbers, mention a certain important listing for KNC😉, update you on the team's Katalyst discussion sessions in Vietnam, and much more.
Kyber Network Stats
February was a standout month for Kyber as it hit new monthly and daily volume records and achieved its all time highest number of users and number of new users in a month. USD volume for February was an impressive $139,590,000 while on the 13th of the month we hit $11M traded on a single day. Kyber also surpassed $5M daily trading in a third of the days in February and continues to cement itself as the largest liquidity provider in the Ethereum space as the Ethereum-wide dex volumes show below.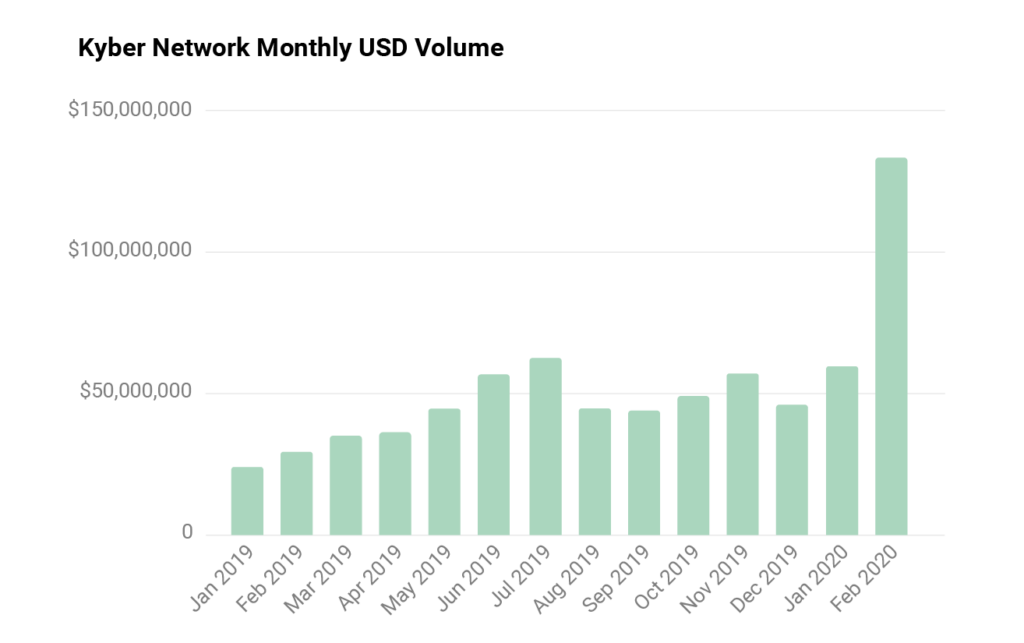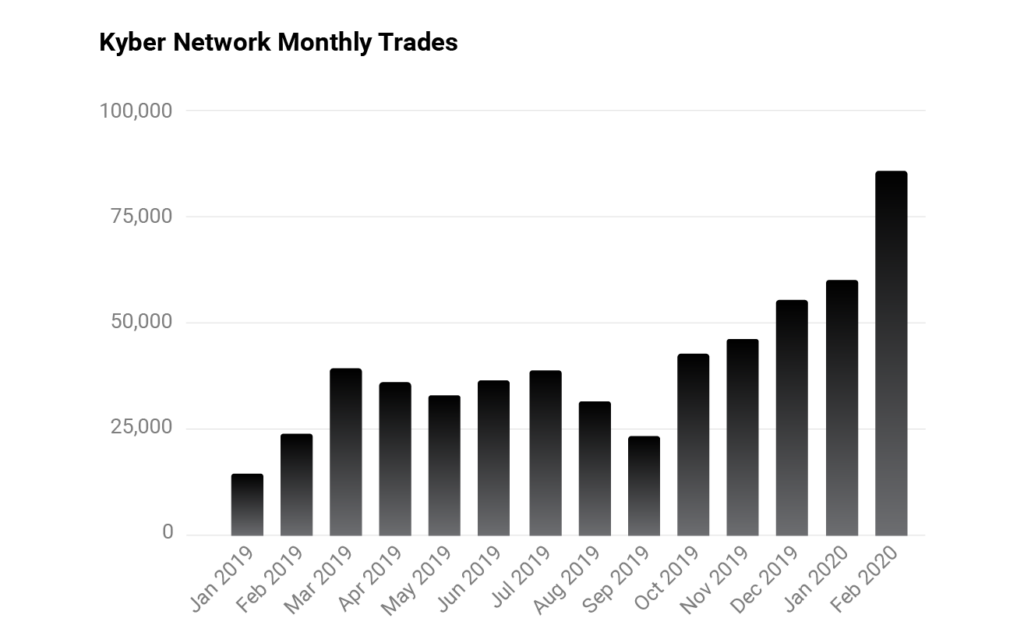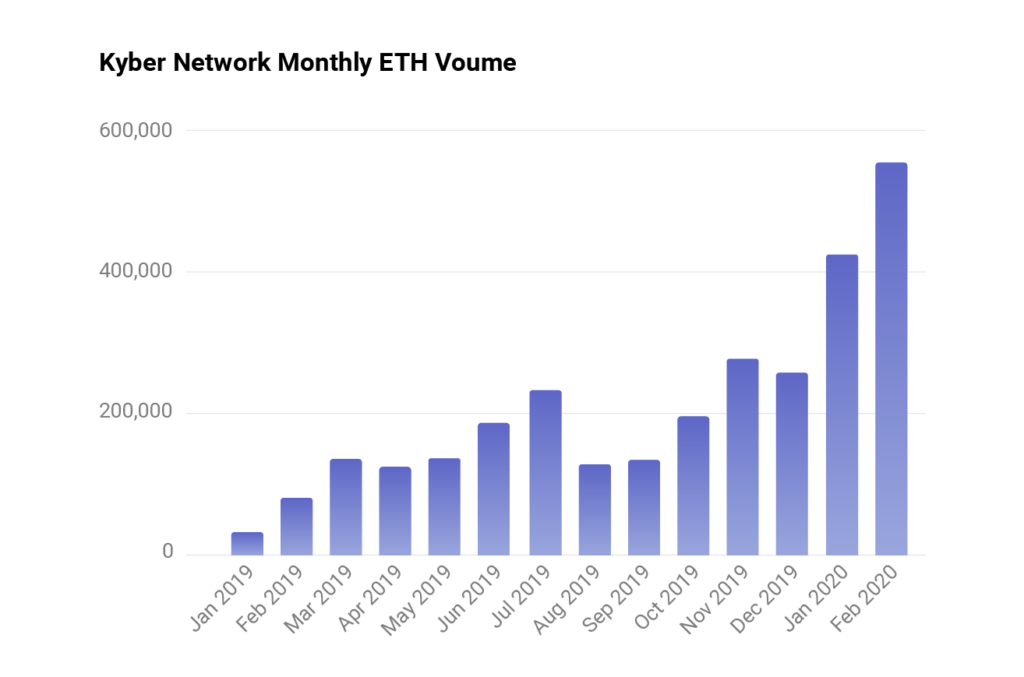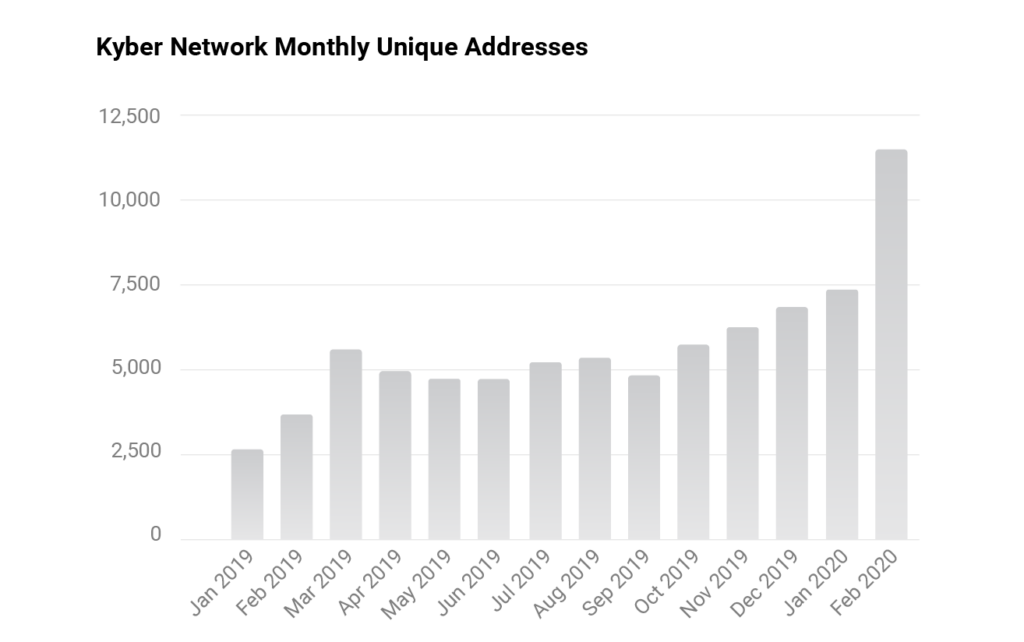 At an integration level, almost all Kyber integrations saw increases in their USD and ETH volumes over January with most doubling their volumes:
As usual, the fastest growing dapps as measured by percent increase in USD volume included a mix of wallets, DeFi dapps, and KyberSwap products: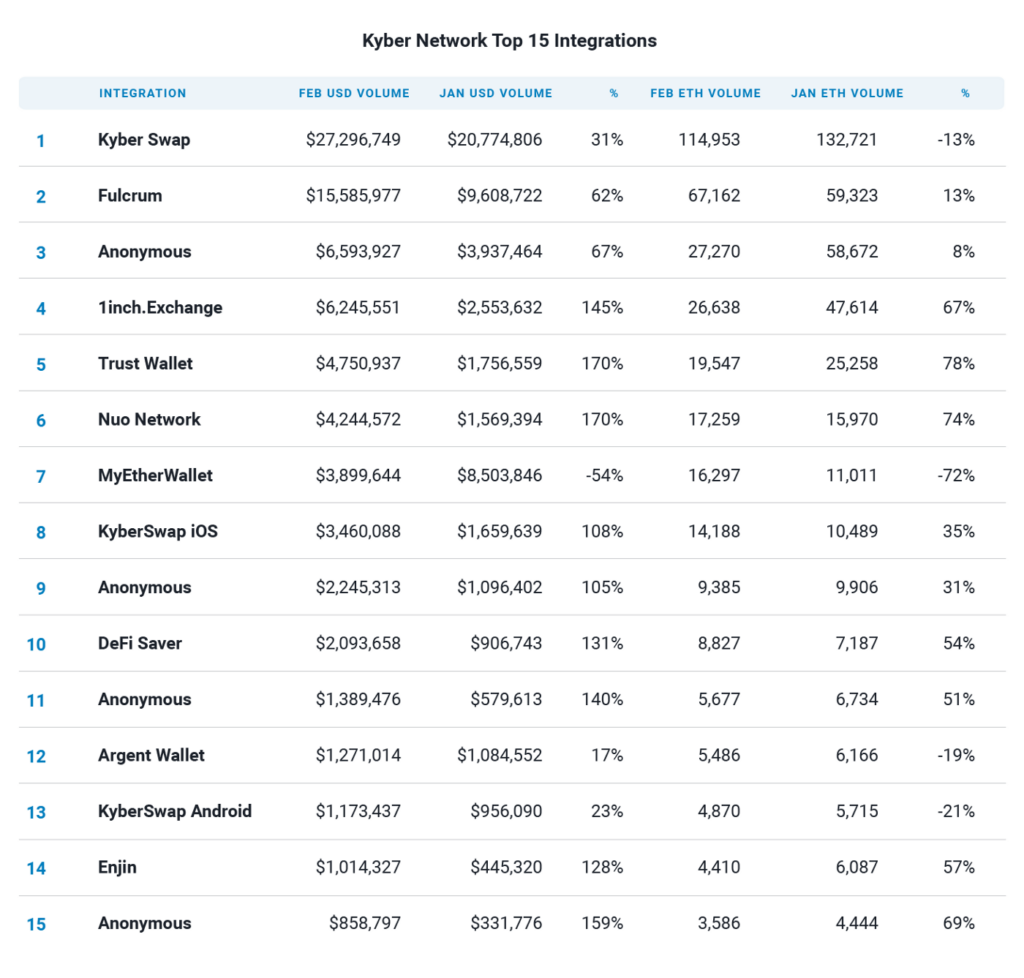 Kyber Katalyst
With the Katalyst launch fast approaching, the Kyber team met up in Ho Chi Minh City to finalize key aspects of the protocol upgrade. We discussed staking smart contract features, audit strategy, UI/UX considerations and dozens of other topics. The more we work on this, the more we are convinced we are building towards the next significant level of decentralization in this space, one that combines a successful platform/product/ecosystem with an ambitious self-governing autonomous organization.
Katalyst is our opportunity to make Kyber better and it's not limited to a new staking model and DAO, we are bringing important new functionality to the swap execution side. Here's a previously unannounced teaser for you: the protocol will be able to split single orders across multiple reserves to achieve optimal prices (at the moment, swap execution is routed only to the single best priced reserve), for example, if a user wants to swap 100 ETH to DAI, this large order can be broken into smaller pieces that are split amongst Oasis, Uniswap and Kyber reserves to achieve the most optimal rate for the user.
Integrations will also have the flexibility to source their liquidity from the specific reserves they want or even get their liquidity from certain reserve types. Our integration partners had previously requested this feature and we are happy to be able to bring it with Katalyst.
Coinbase KNC Listing
Yes it really happened! KNC is now listed on both Coinbase and Coinbase Pro. This listing is exciting in that it increases both the liquidity for KNC, and it significantly expands on the user base who can buy KNC to participate in governing the KyberDAO.
We're already seeing an increase in accumulation of KNC across Ethereum wallets since we announced the Katalyst upgrade and we believe an on-ramp into Kyber world from a giant like Coinbase is a huge win for both the community and Kyber Network itself.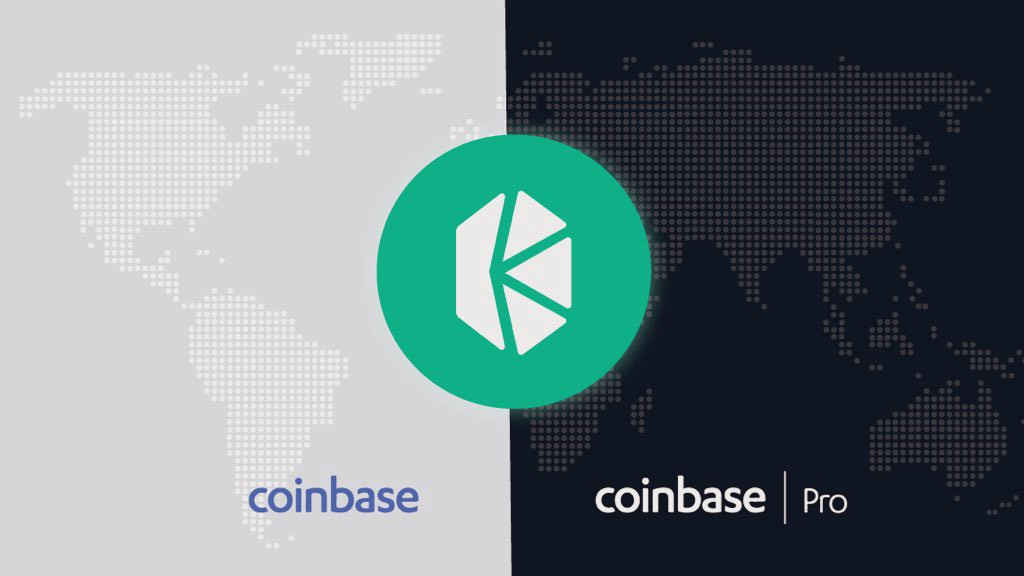 KNC was also listed on a number of different exchanges throughout February and it's worth mentioning Delta Exchange became the first exchange to offer KNC Quarterly Futures Contracts with the option to leverage.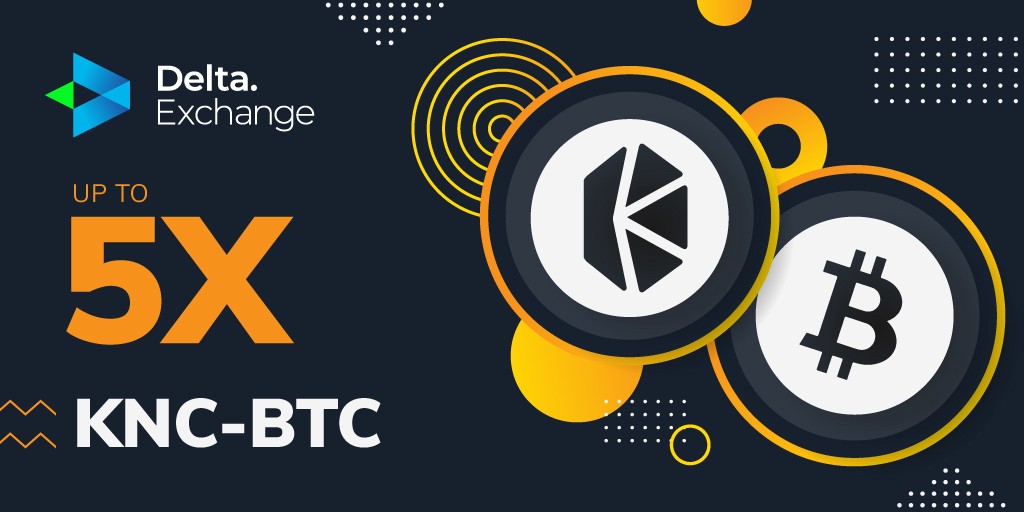 To top off the good KNC news, February was also the month Kyber burnt its 4 millionth KNC 🥳
KyberSwap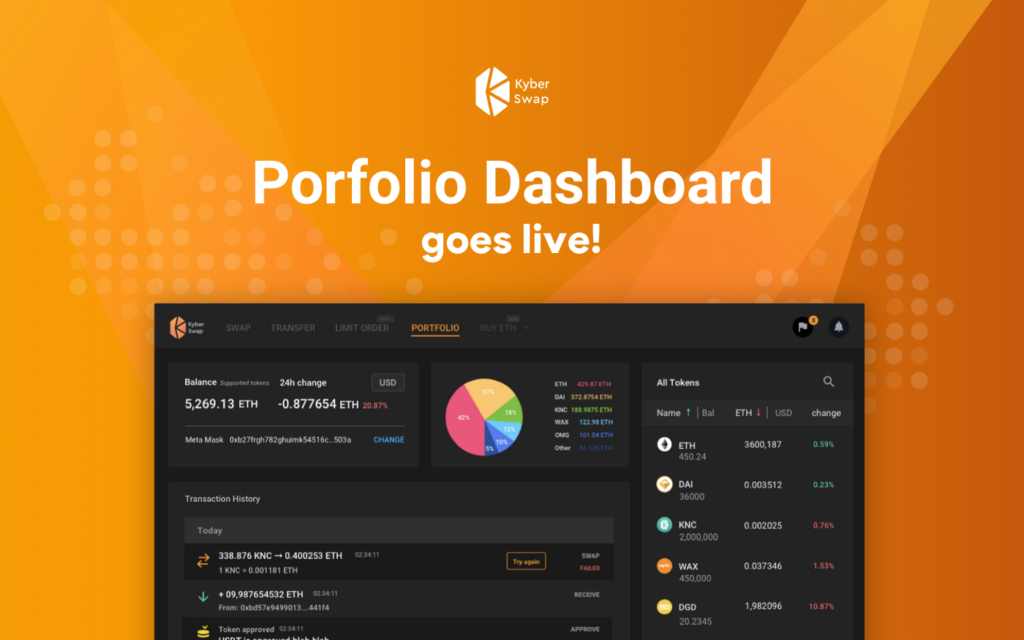 The team that brought you Limit Orders, Android & iOS apps, Fiat On-Ramp, Alerts, Charts, ENS support and many other features are back again with a brand new feature. The KyberSwap team unveiled the Portfolio Dashboard, a simple yet elegant UI to track wallet balance changes, visualize portfolio allocation, and keep an eye out on live market movements.
You can read KyberSwap's full blog post on the new features here and they would love to hear your feedback through the Official KyberSwap Telegram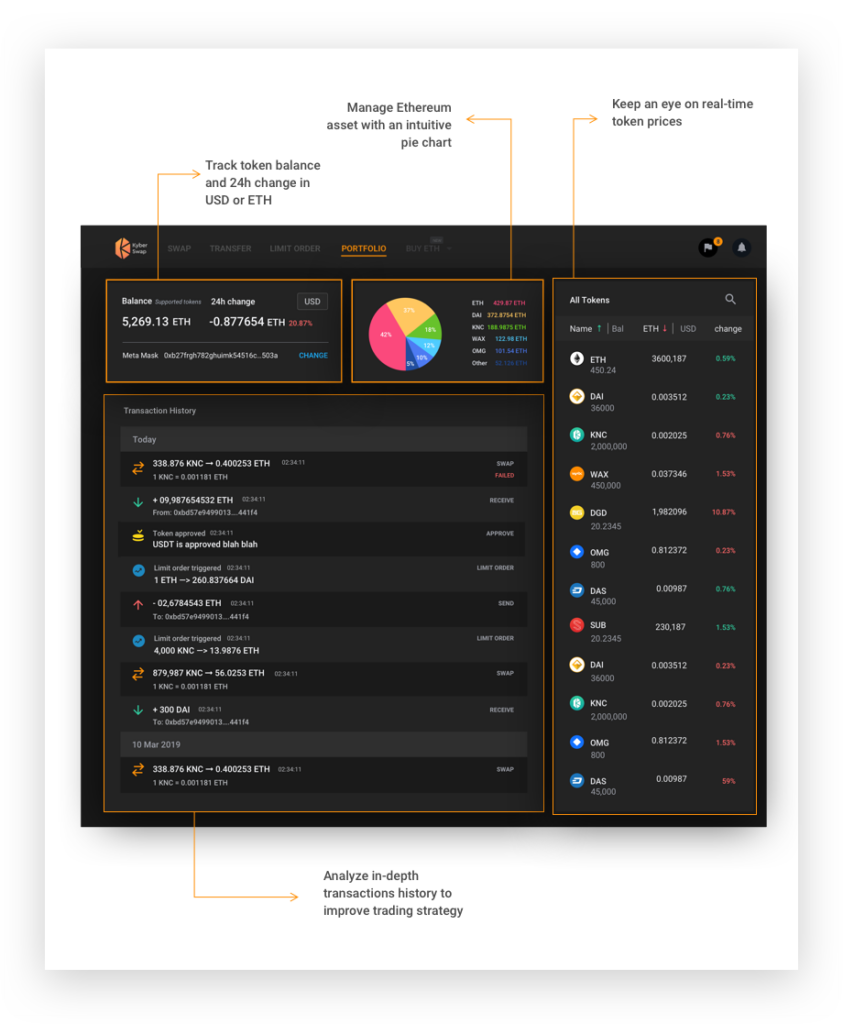 Kyber DeFi Updates
Unsurprisingly, DeFi dapps had their best month yet in February, almost doubling their volumes from $15M in January to $29M. This reflects an overall growth of the DeFi space as new projects come in and build new products and existing ones expand and grow their current offerings. Bullish market conditions have also helped volumes and attracted new users to the crypto space and to these products.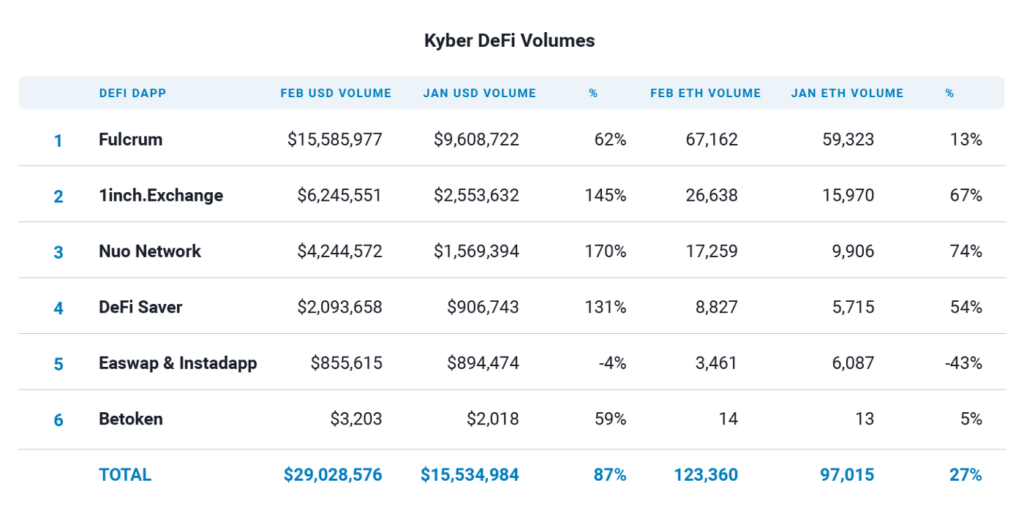 bZx
You may have heard of the recent heated debates around bZx (the team behind Fulcrum and Torque, two Kyber integrations) and the two exploits that impacted their contracts resulting in enterprising arbitrageurs making off with 3,571 ETH in profit (detailed postmortem by the team here).
There isn't a single major project in the Ethereum space that hasn't had some sort of vulnerability in its smart contracts (just samsuncz himself has found vulnerabilities in Maker, 0x, ENS, Kyber and half a dozen other prominent Ethereum projects), we are still in the experimentation and learning phase so we feel such vulnerabilities creeping into code, regardless of best audit practices, is inevitable, but must be used as very valuable lessons.
Special care also needs to be taken around price oracles, and both us at Kyber and other teams like Uniswap have time and again highlighted the pitfalls of relying on the existing on-chain price oracles. With the introduction of new tools like flash loans DeFi is getting even more complex so please be cautious and understand there are risks to consider when using Ethereum dapps.
We believe the bZx team and the DeFi space in general will learn a lot from this and will carry on building great dapps.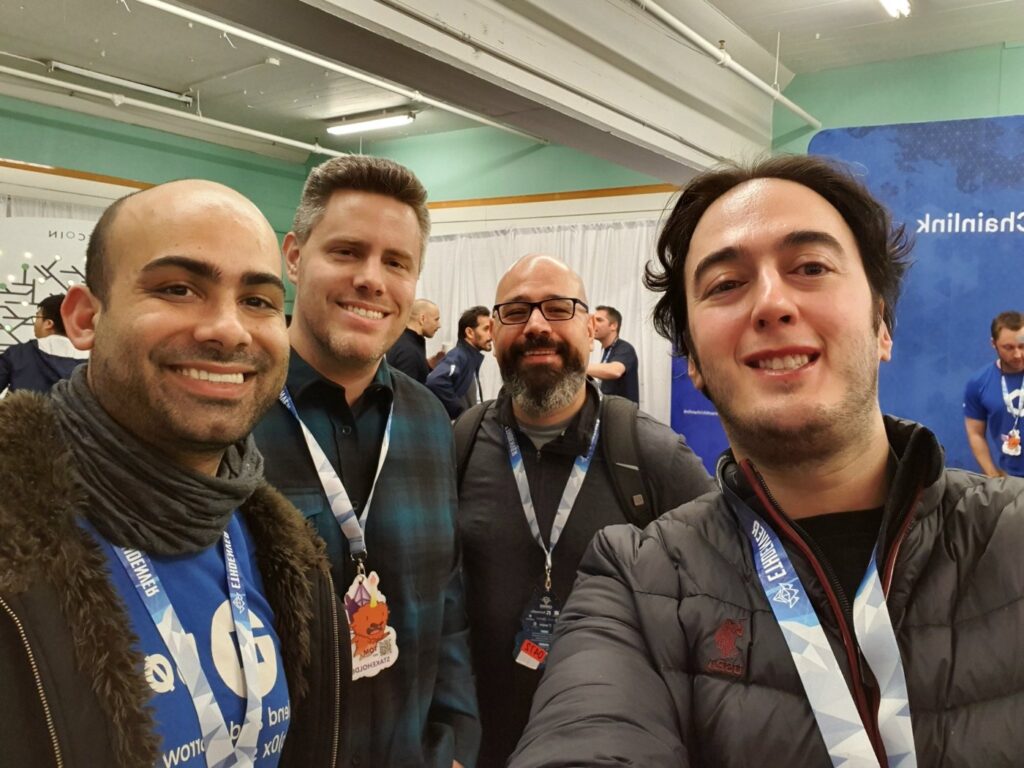 New DeFi Kyber Integrations
Gelato 🍦
Gelato is a super-useful tool that gives users access to their own personal Ethereum bots. These bots can execute transactions on their behalf based on predetermined automated routines. As a result, ordinary users can create 'DeFi macros' without requiring any coding knowledge.
Some use cases the team have highlighted for their alpha release include:
Time-based market orders on Kyber. Rather than selling or buying large amounts at once on Kyber, split your order over several days and automatically sell/buy smaller chunks each time
Automatic token accumulation. Every time you receive any amount of DAI, exchange it for some other token on Kyber for automatic accumulation.
Automatic account top-ups. If your hot wallet's DAI balance gets close to zero, automatically top it up with your monthly allowance.
Limit & stop orders on Fulcrum & Kyber. Buy leverage positions on ETH on Fulcrum or ERC20 tokens based on prices on Kyber
You can read more on Gelato including a wider set of interesting use cases here.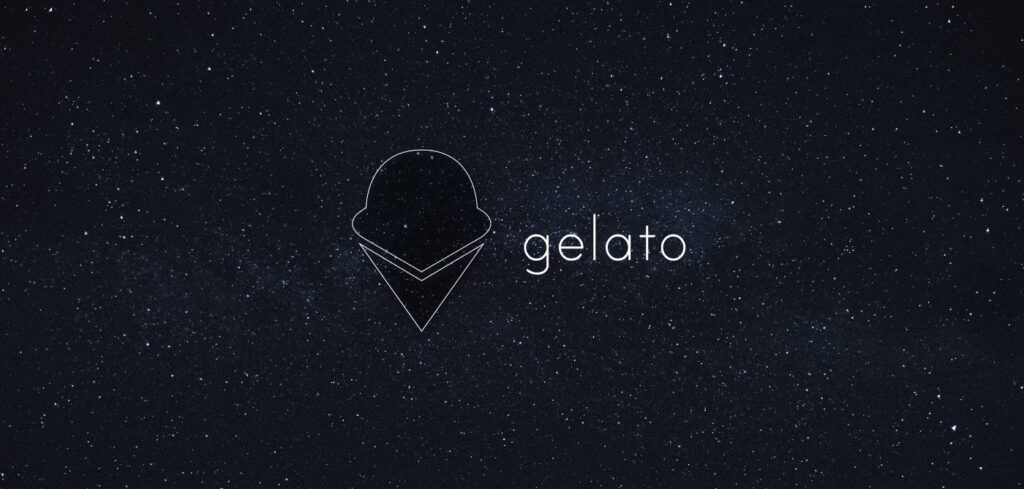 Idle Finance
Idle Finance is a lending dapp that allocates funds automatically across multiple lending protocols to get the best available returns from the market and users end up maximizing their lending return by investing in a single token. Gelato's v2 update includes new contract architecture, Dynamic Fund Allocation, and a new UI/UX. The Kyber integration allows users to use the platform with any token in their wallet as this is automatically converted to the token to be lent out.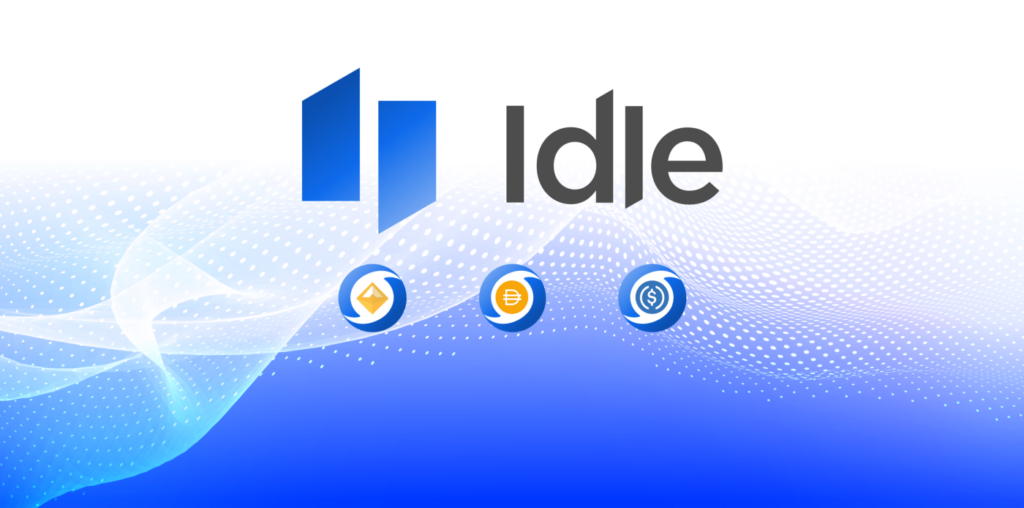 Reserve Manager and Token Metrics
Before we jump into Reserve and Token metrics we wanted to highlight a blog we recently published that dives deep into how Automated Price Reserves work and what makes them so well suited for token teams. You can read our full blog herebut here's a tl/dr of it:
tl/dr
For the same price range and inventory, Kyber's APR can provide a lot more liquidity, better slippage, and has the ability to serve more volume than other platforms.
APR allows Reserve managers to: a) Provide liquidity for close to 100 integrated platforms b) Market make for profit on each trade c) Save funds and resources by efficiently utilizing token inventory
Many of the top token teams have already set up APRs, including Synthetix, Melon, DAOstack, and Gnosis.
Reserve Metrics
Reserves had their busiest months on record trading 576,943 ETH over 85,024 transactions. The Kyber reserve that provides liquidity to 44 different tokens continues to be the largest reserve with 38% of the reserve volumes. Oasis is second making up a quarter of all volumes and Uniswap is third with a tenth of all volumes.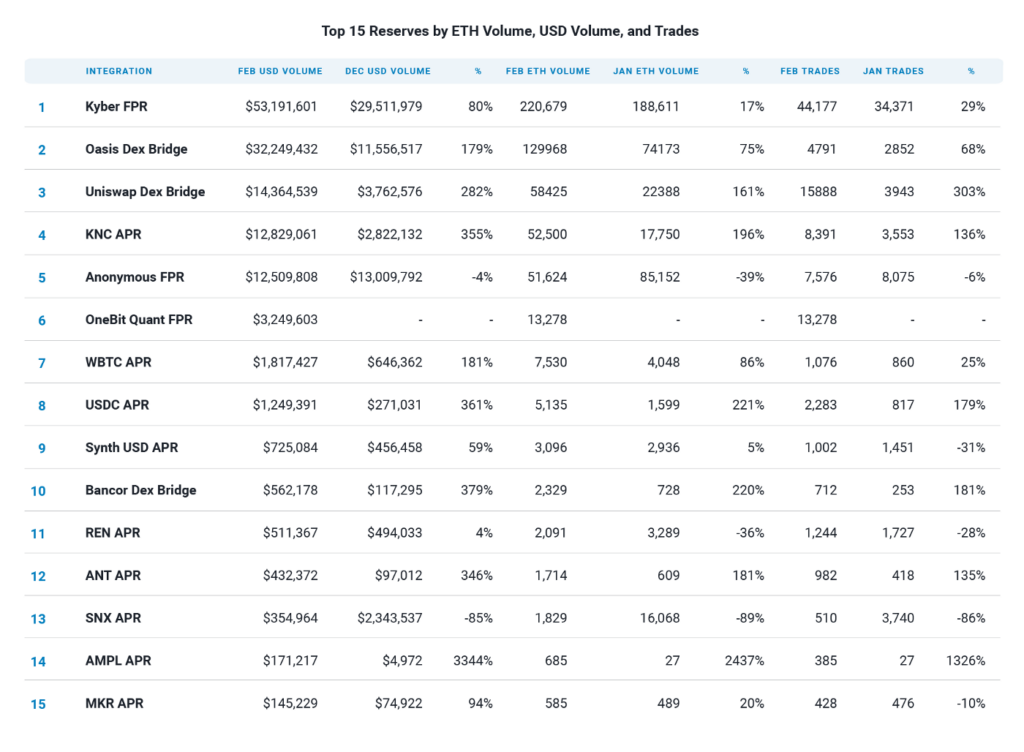 Token Volumes
This month's biggest movers were KNC and WBTC with 307% and 204% increases in volume respectively. Other strong performers include stablecoins which have been seeing strong growth for more than a year now.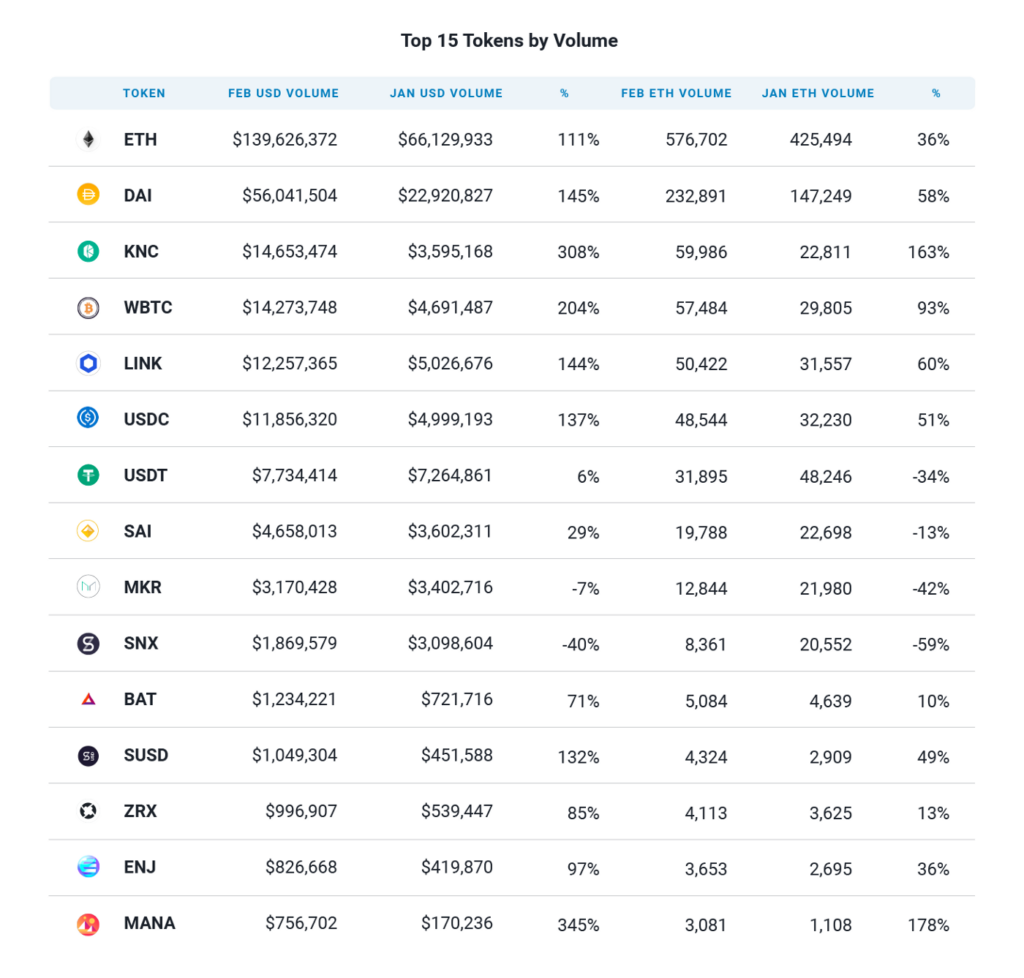 New Token Listings
February we welcomed 5 new tokens to the Kyber Network ecosystem:
Flexacoin [FXC] — Flexacoin is a payments network with FXC used as collateral that enables instant point-of-sales payments Announcement
Metronome [MET] — Metronome bills itself as the 'first autonomous cryptocurrency, built on the principles of self-governance, reliability, and portability'. Announcement
SyncFab [MFG] — SyncFab is parts procurement & supply chain blockchain Platform. MFG is used to pay for products and services. Announcement
Tokenize [TKX] — Tokenize is a digital currency exchange with TKX providing discounts and other benefits. Announcement
Unibright [UBT] — Unibright is a blockchain solutions provider enabling enterprise blockchain integration and tokenization while UBT serves as a voucher for products and services. Announcement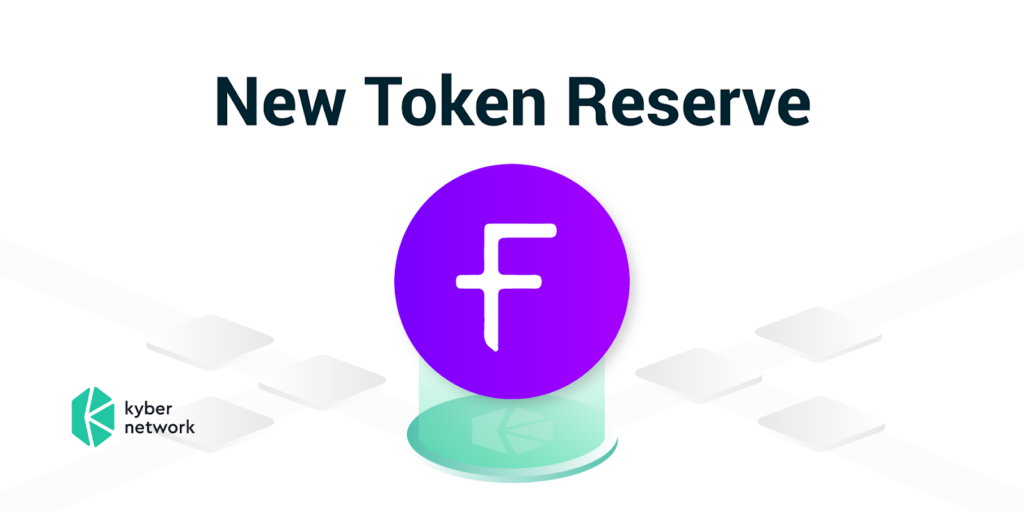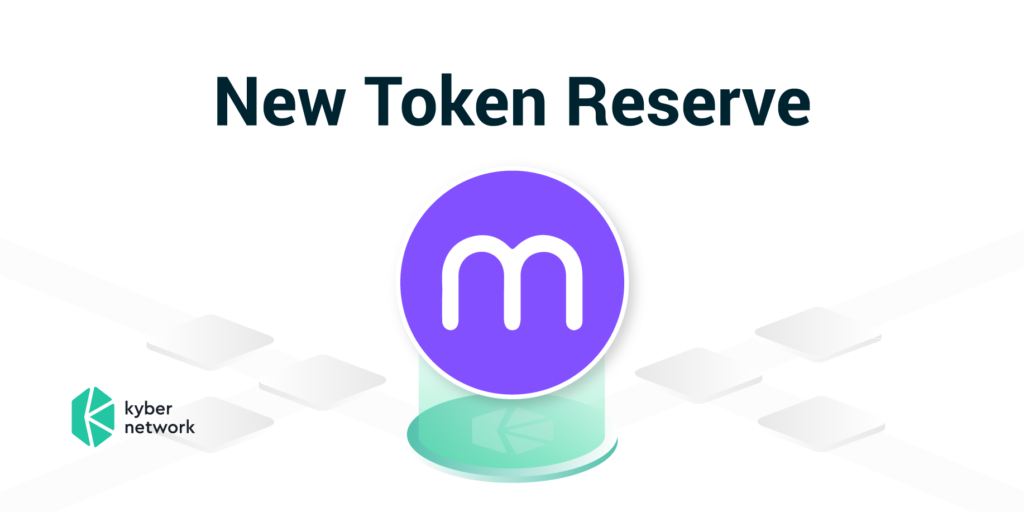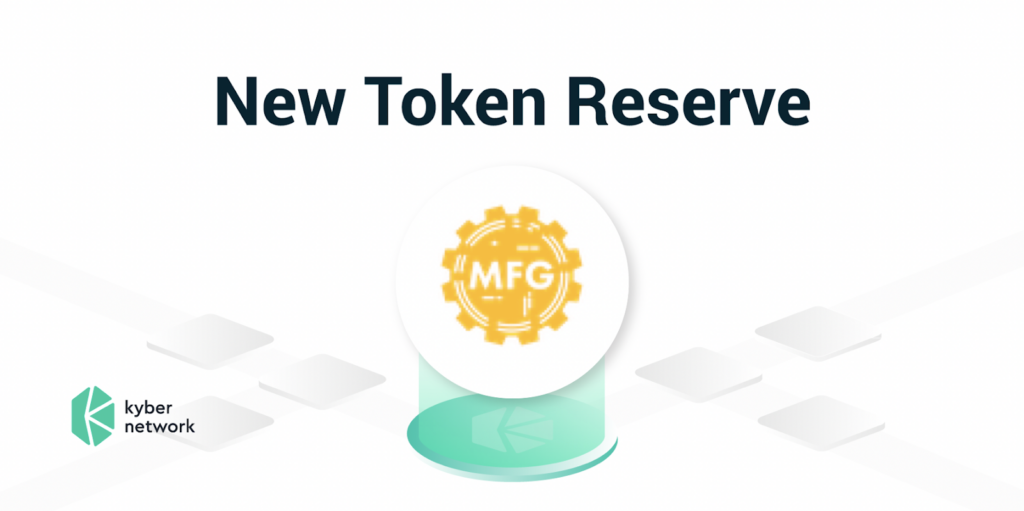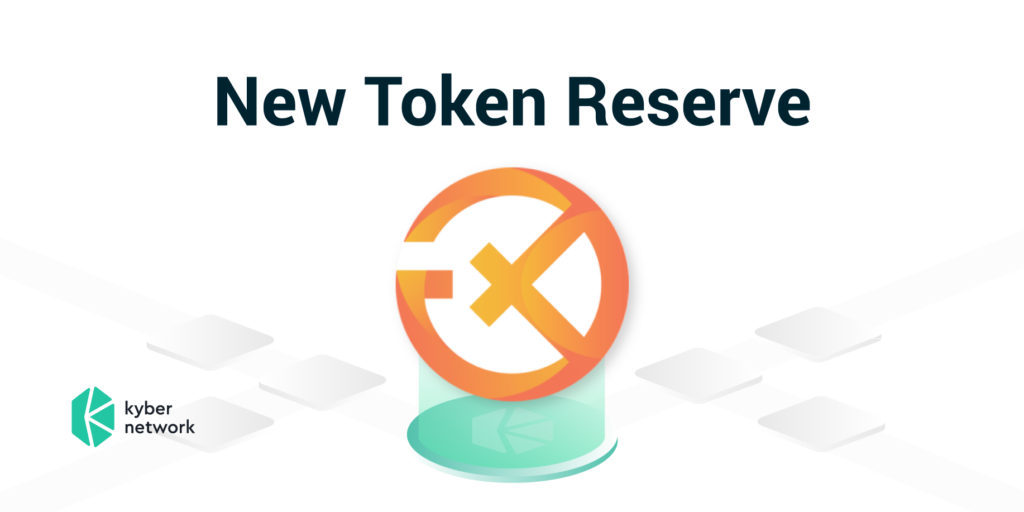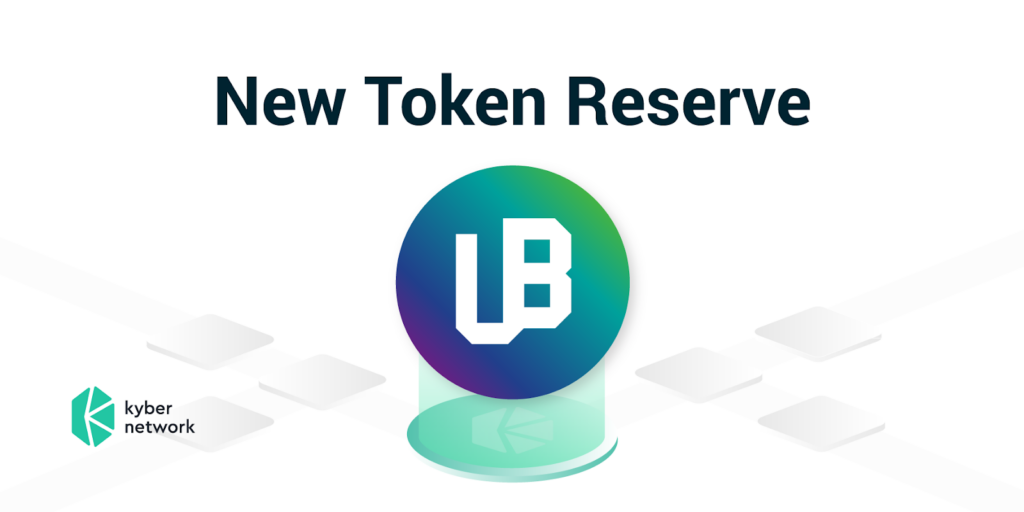 All the above teams have deployed Automated Price Reserves allowing them to easily provide liquidity for their tokens.
KyberWorld
Kyber in the Media
It's been a busy month in the media spotlight for Kyber with multiple articles, interviews and podcasts featuring various team members and ranging from news of the Coinbase listing, to insights into KNC accumulation, to the new all time high volumes.
CryptoMurmur had a very fascinating interview with Loi covering a range of topics from his love for programming when he was young and how he developed it over his uni years, to controversial opinions in crypto, to what he would ask Satoshi if he ever met him. Definitely worth reading here.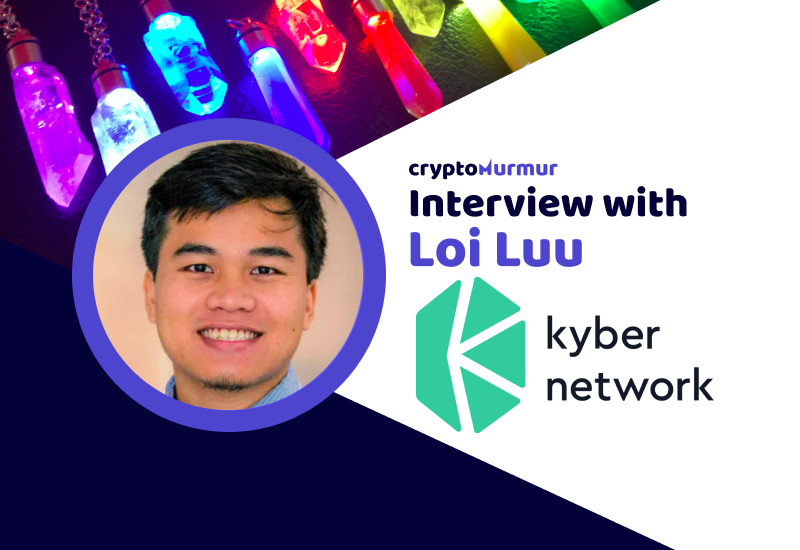 While at EthDenver I had the opportunity to sit down with various podcast teams to record shows for their upcoming episodes. The This Week in Crypto show is already available for listening and we discuss centralized vs. decentralized liquidity, the bZx exploit, and Kyber and crypto's direction in general.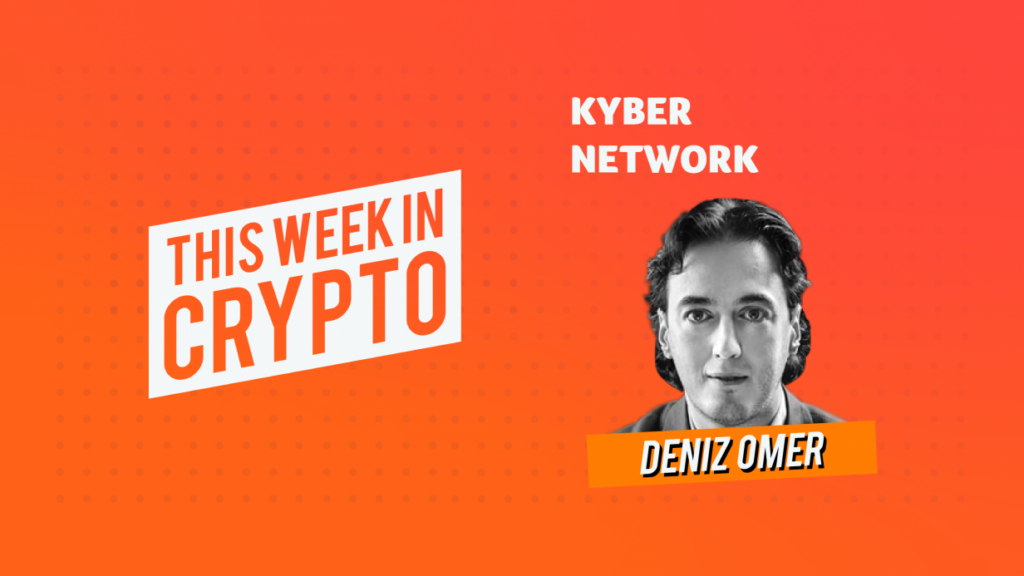 Kyber was also featured in numerous articles in February and we've selected a few here:
Crypto Briefing — Kyber Network Leads the DeFi Pack in 2020
Crypto Economy — Kyber Network Hits a 24H Volume Of $11 Million
Our Network — Kyber DeFi Volumes, New Users and Geographic Distribution
Crypto Figures — With Staking on Horizon, Kyber Token Holders Accumulate
Crypto News — KN Expects to Surpass USD 500 million in Volume This Year
BTC Manager — KN, the On-Chain Liquidity Protocol Leading the DeFi Sector
Block Spectator — Kyber Network Continues Parabolic Rise: Could It Be A $500 Million Crypto Asset By 2021?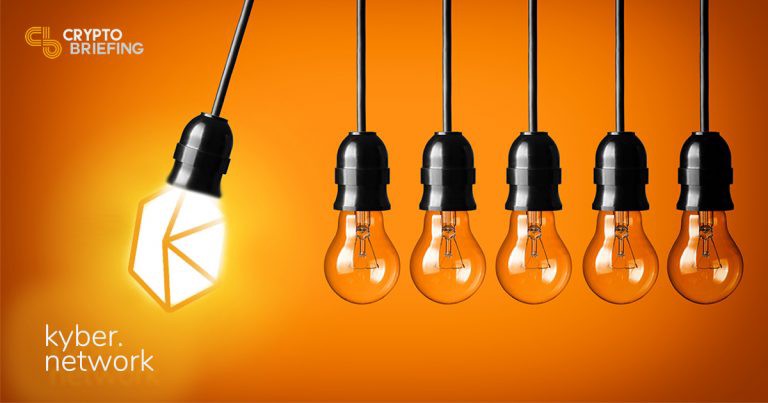 Axie Infinity
Axie Infinity is one of the most popular games in crypto and we recently published an article covering how Kyber is integrated into Axie Infinity, the benefits this brings to players, as well as their recent growth. The Axie team are also running a Kyber-exclusive NFT Quest in case you'd like to claim an exclusive Kyber Ancient Stone. You can read the article and the contest details here.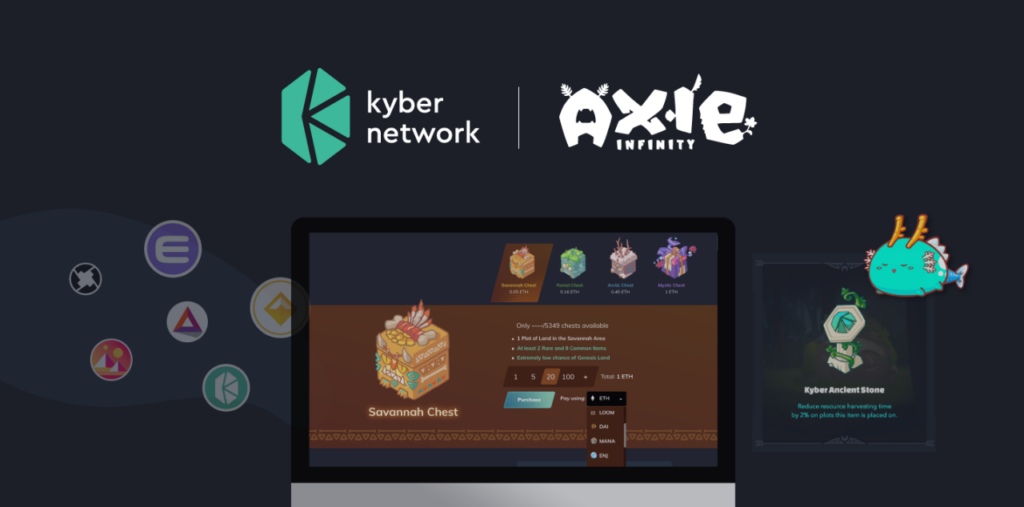 Kyber on the Road — EthDenver
As usual, EthDenver was a great success and we had the pleasure of meeting hundreds of hackers, devs and teams from around the world. We felt a lot of Kyber-love during the hackathon and were happy to see so many teams hacking with Kyber to create cool new dapps.
Hunter, our Kyber Ambassador (you might also know him as the famous @DeFi_Dude on twitter) wrote a great recap of the event and the bounty winners which you can read here but we thought we'd also give a shout-out to the them here:
🥳 EthDenver hackathon prize winners 🥳
DeFiat — Fiat to ERC20 On-Ramp
1x.ag — Leverage Aggregator
KyberMask — Kyber Inside MetaMask
Warpy — Venmo on Ethereum w/ DeFi Benefits!
Alfred — An On-Chain Will for the Deceased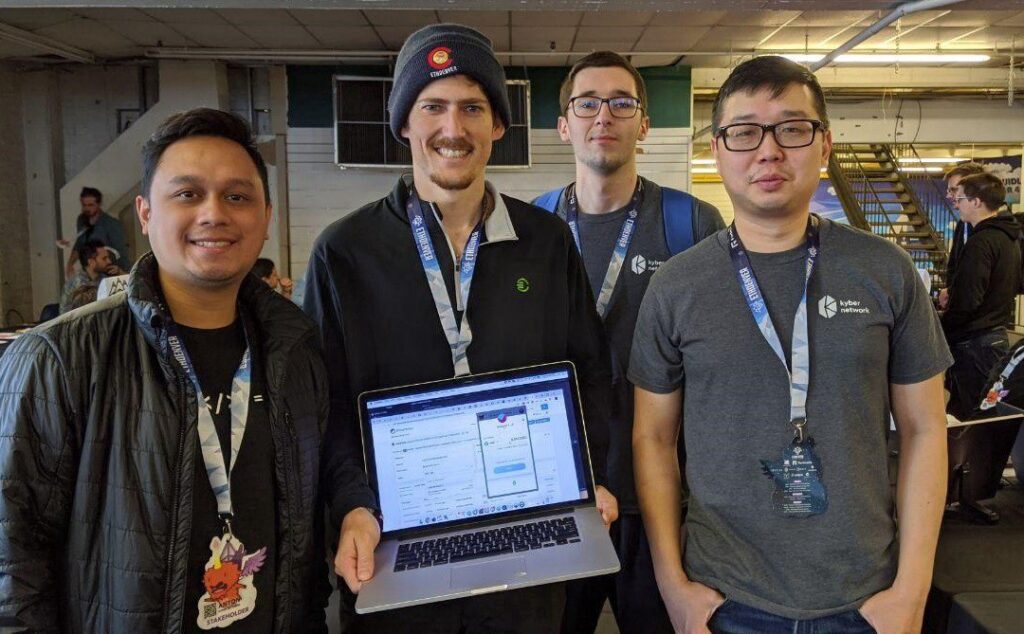 You can also watch Anton's full talk on how to integrate Kyber using the various on-chain, api or widget options into your dapp here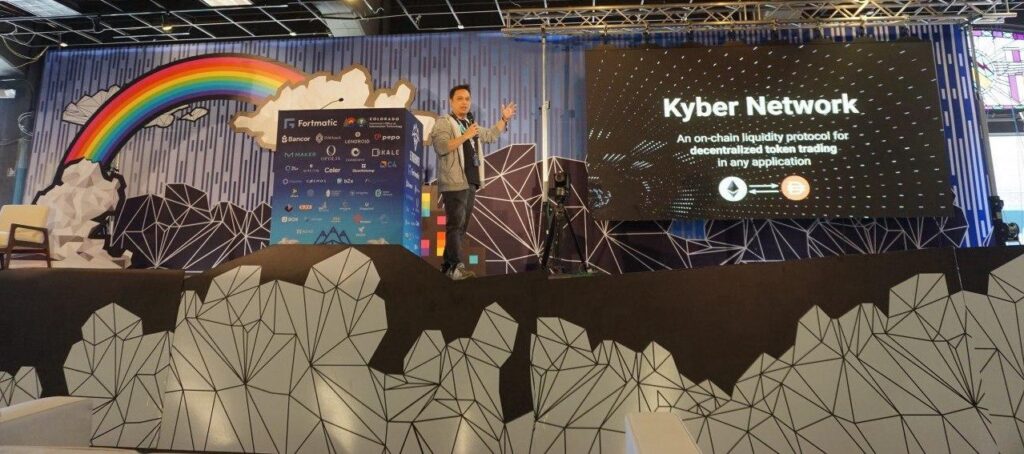 With the coronavirus spreading around the world many global events have been understandably cancelled out of caution. This has inevitably impacted crypto events and Edcon 2020 which was supposed to take place 3rd to 7th of April and where we were going to participate in, has been cancelled. Hopefully this pandemic subsides so we can see you all at New York Blockchain Week in May.
Conclusion
And that concludes our 12th ecosystem report and marks a year of us publishing these monthly ecosystem reports. It's astonishing to look back at the first ecosystem blog published back in March 2019 and see just how much the Kyber ecosystem landscape has changed since then. Narratives have shifted, many new dapps have joined us in our Ethereum and DeFi journey, and volumes and number of users have all increased significantly. This gives us great hope that we as Kyber, and the Ethereum space as a whole, are on the right track and a year from now will be in a position of even greater accomplishment!
---
About Kyber Network
Kyber Network is delivering a sustainable liquidity infrastructure for DeFi. As a liquidity hub, Kyber connects liquidity from various protocols and sources to provide the best token rates to Dapps, aggregators, DeFi platforms, and traders.
Through Kyber, anyone can provide or access liquidity, and developers can build innovative applications, including token swap services, decentralized payments, and financial Dapps — helping to build a world where any token is usable anywhere. Kyber is powering more than 100 integrated projects and has facilitated over US$7 billion worth of transactions for thousands of users since its inception.
KyberSwap, the latest protocol in the liquidity hub, provides the best rates for traders and maximizes returns for liquidity providers.
Discord | Website | Twitter | Telegram | Forum | Blog | Reddit | Facebook | Github | KyberSwap | KyberSwap Docs