KyberSwap is proud to sponsor this year's AVAX Summit by the Avalanche team, held in Barcelona, Spain!
KyberSwap is honored to have been invited to sponsor and take part in one of Avalanche Network's biggest events for developers, researchers, and makers building on Avalanche.
This year, KyberSwap will be rubbing shoulders with some of the best and biggest projects in the Avalanche ecosystem. We'd also love to meet new people so come say Hi at our booth and grab some of the fab swag we got ready for you! 😉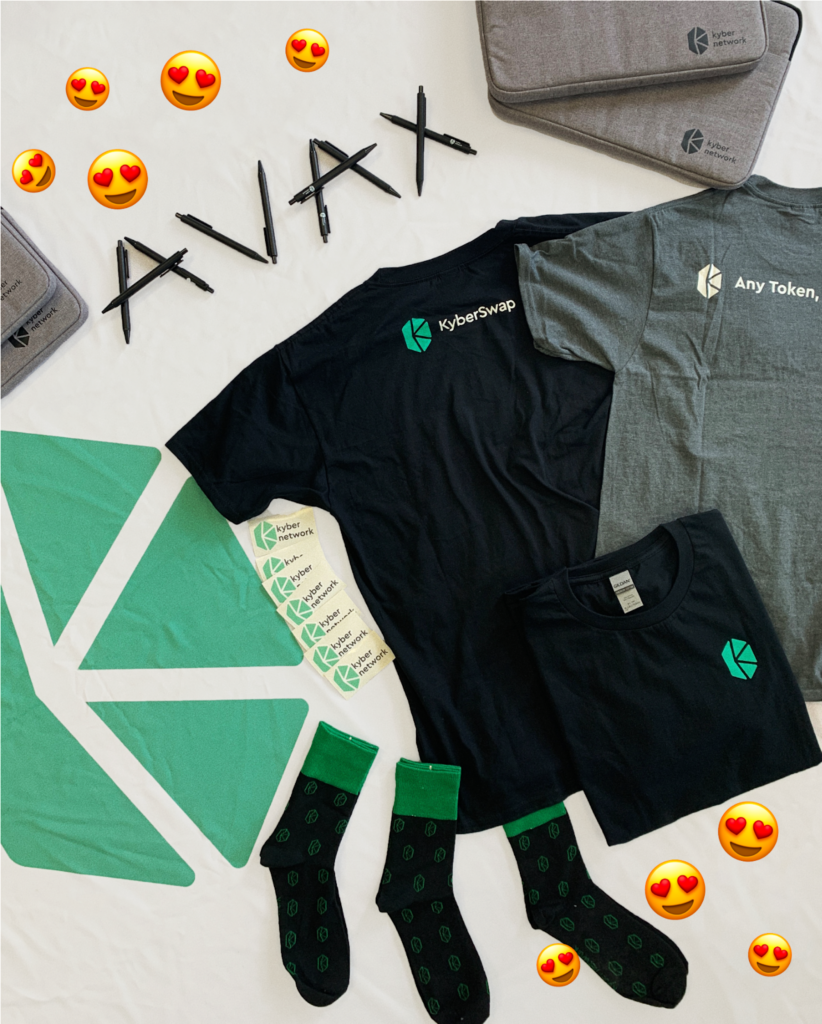 If you can't be there physically, fret not! To commemorate this event, KyberSwap has planned a line-up of exciting activities for everyone so don't miss out!
Sure-Win Trading Contest
First up, we have an awesome SURE-WIN Trading Contest on Avalanche 🔺 with a $50K prize pool! Suss out our blog here to learn how you can win simply by trading $AVAX!
$AVAX LiveDrop & Krystal BONUS
Next, for those of you lucky enough to be with us in person, float by our booth and show us how much you love KyberSwap by simply conducting any transaction (Eg. Swap, Add liquidity, etc) on kyberswap.com on the Avalanche Network at any time during the summit! Show us the transaction and we will send you $5 AVAX ON THE SPOT!
For an added bonus, come to our booth with one of our snazzy brochures (see below) and get an additional gift card for an $5 AVAX reward!

Important detail: Rewards can only be claimed via the Krystal app DURING the duration of the AVAX Summit (~21st to 27th Mar GMT+1). Unclaimed rewards will not be valid after this period.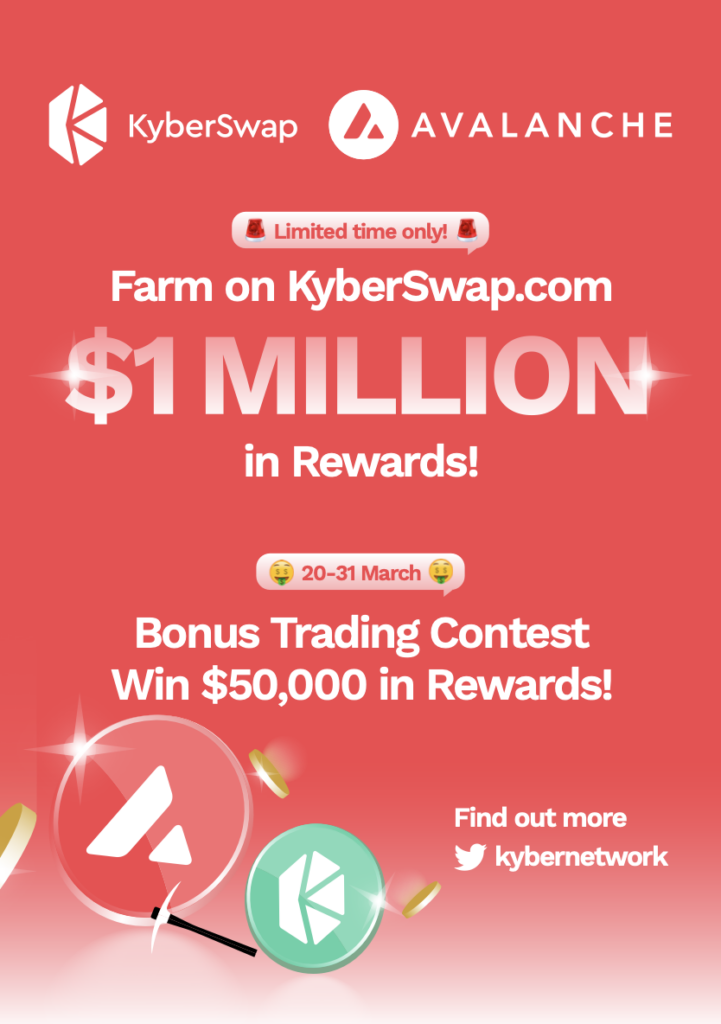 AvalancheRush Phase 2: Liquidity Mining with $1M in Rewards
And of course don't forget our on-going Phase 2 of AvalancheRush liquidity mining! Unlock your share of $AVAX and $KNC rewards simply by adding and staking on our Farming Pools! Check out our blog to learn more.
Well Kyberians, we hope you're just as excited as we are! It's going to be an amazing week and we hope to see some of you there! Onward, Kyber Network!
Invitation to DeFi Dapps on Avalanche
Kyber's vision is to deliver a sustainable liquidity infrastructure for DeFi, which includes popular networks such as Avalanche. Sponsoring the AVAX Summit is a major step for KyberSwap to elevate our branding and advantages to like-minded projects in the Avalanche ecosystem.
We invite Avalanche ecosystem players to collaborate with us and/or add liquidity on KyberSwap to enjoy dynamic fees, higher capital efficiency and KNC rewards! Avalanche DeFi projects can also propose joint liquidity mining campaigns with Kyber and get KNC from our ecosystem fund.
For developers looking to build with KyberSwap, please check out our developer documentation.